STRUCTURED CABLING AND FIBER OPTICS
Connectivity. It is what makes your world go round. If you have experienced a problem with connectivity then you know how your business world can come to a complete halt. If you think you can't afford to install or upgrade to a robust Data Network, you really can't afford not to. Your employees are committed to working hard for your business, and you want to provide them with the ability to work to the highest level of productivity. Did you know that structured cabling is the most efficient way to assure that every one of your business' systems are working at preeminent levels, at all times and with the ability to expand along with your company.  Building out your network, or straightening out your current? Ask this question.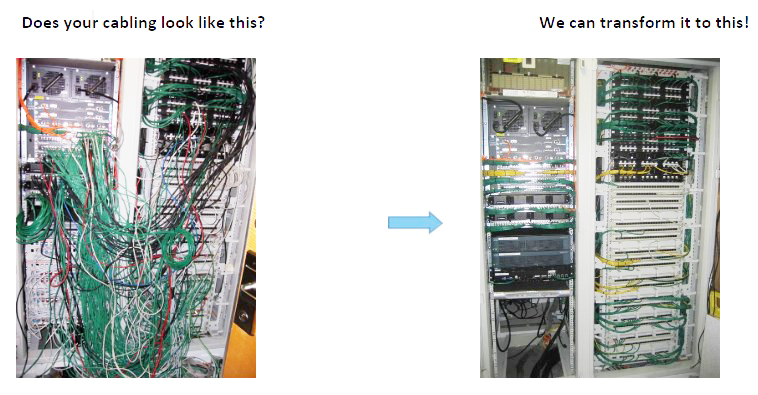 Fiber, copper and coaxial, transporting voice, data, and video will enhance all systems that require a professionally installed and documented cabling network. We would like to help you with a plan.